2020 Winter Celebration
Welcome to 2020 Winter Celebration of GoT WiC! There will be a wide range of events and giveaways in-game and on the page throughout December. Are you ready to call on your friends and get the winter party started in Westeros?
Event Rules
Daily Check-in
From December 16th, 2020 to January 4th, 2021, players can check in on this page to claim daily rewards. Each player can check in for 10 days in total. Each daily check-in rewards can only be claimed once.
Check In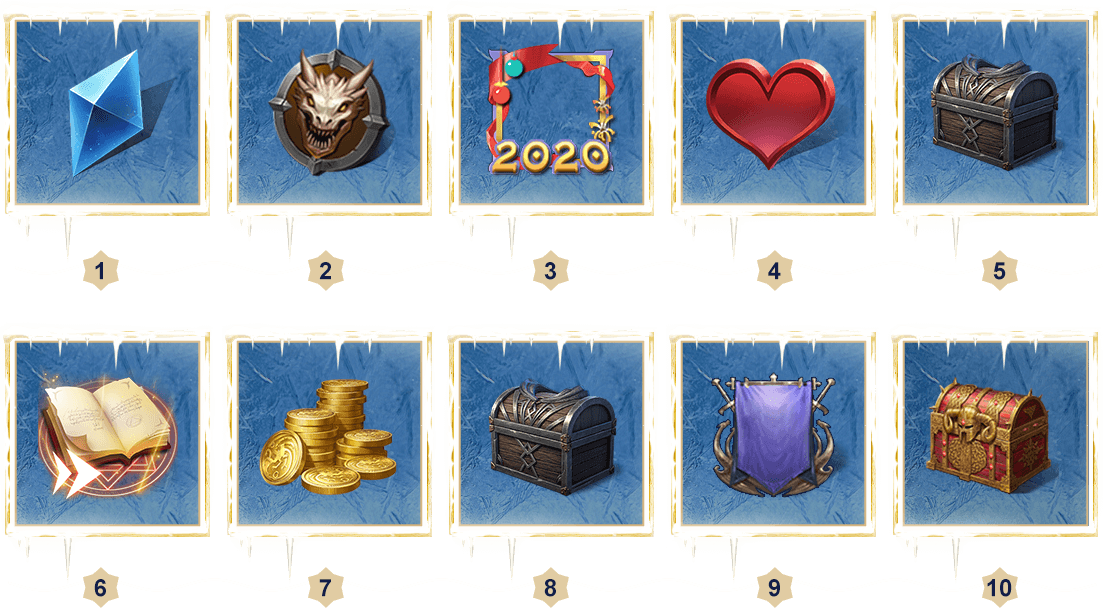 Alliance Honor
Call your allies to check in on the page together and win the exclusive alliance banner! One check in will add one point for the alliance, and all members in the alliance can claim corresponding rewards when you reach different milestones.

300 Points
500 Points
700 Points
New Events & Features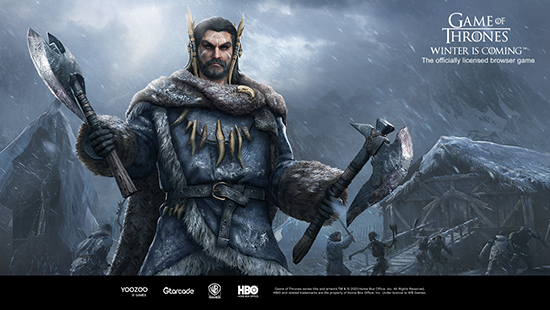 Winter arrives, join the Winter Celebration in-game to awaken Gorell! If you check-in for 30 days on the in-game event panel, you'll obtain Gorell Token*20. His awakening skill can decrease target's defense effectively.
Divination
What a cycle we've had so far as we leave the year of 2020's massively world-shifting "Great Conjunctions," entering a spirituality insightful year ahead. An unknown witch from Asshai, a mysterious port city, will tell your fortune in the next year. Try it out!